The Official Lindsey Stirling Czech and Slovak fanclub was found on the 17th August 2012 by Petr Brdičko. Petr was looking for some covers to LMFAO song Party Rock Anthem. He found her version of this song and he immediately fell in love with it. Then he started to look for another videos and information about her and that is the way how he got himself to Lindsey. That year, in the summer he decided to found the fanclub dedicated to her. After a month from the foundation the fanclub became the official fanclub (thanks to the Lindsey´s sister Jennifer) – the first ever official fanclub in the world.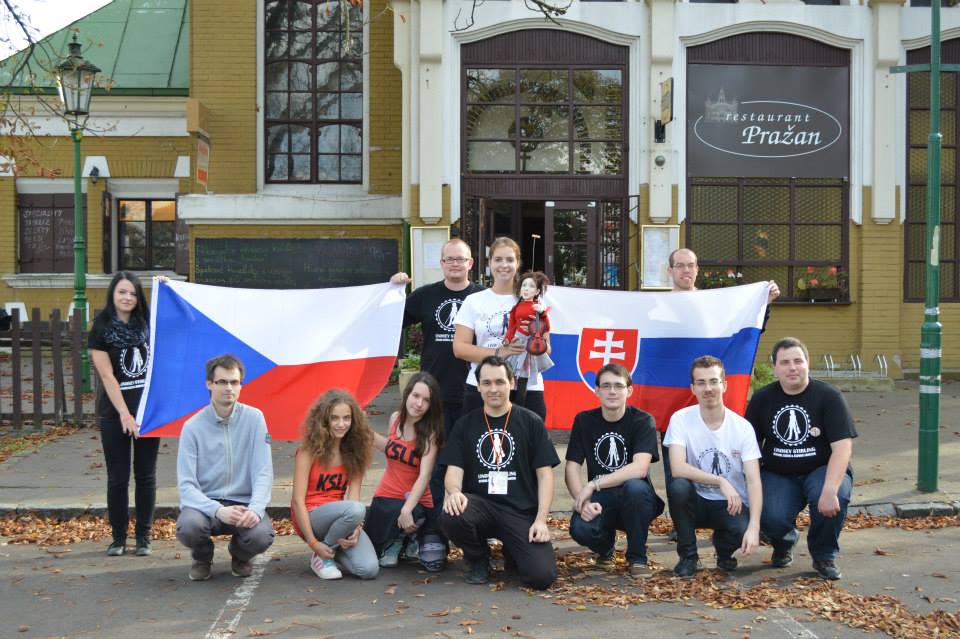 Since then the fanclub became bigger, there was a lot of work around it and it was necessary to hire new colleagues. In the present day there are 16 administrators of the fanclub and there is also a lot of external co-workers.
A lot of fan meetings have been made since the fanclub foundation. There were meetings in Prague, Brno, Ostrava, Pilsen, Olomouc, Hradec Králové, České Budějovice, Liberec, Český Krumlov and Bratislava. We are filming our own videos. Thanks to this we also worked "in terrain" and were able to film in Kutná Hora or Žiar nad Hronom. Every year we are organizing the Christmas meetings in Prague (these meeting are always the biggest ones). Absolutely biggest meetings we are always organizing after the Lindsey´s concerts in Prague (until now we organized 4 of them).
We can say that charity events are our regular activities. With help of fans we gave 22 000 Czech Crowns (cca 1100 dollars) to the orphanage in Dolní Počernice, Prague. We gave Christmas gifts worth 5000 Czech Crowns (about 250 dollars) to the children´s oncology department in Bratislava, gifts worth 7000 Czech Crowns (about 350 dollars) received a dog and cat shelter in Silesia. During the last years we are repeatedly organizing Jason Gaviati Memorial Cup. It is a tournament in a five-a-side football (soccer) game, where we are collecting money for people in need. Total, in the first two years, we collected over 100 000 Czech Crowns (about 4900 dollars) for the young lady with cystic fibrosis and for the young man trapped in the wheelchair.
This year we decided to make another good deed. With fans we collected 19 900 Czech Crowns (about 1000 dollars) and thanks to this amount we planted 10 trees in the city of Hradec nad Moravicí as the Lindsey Stirling Alley (you can find this alley on the google maps).
You can find us on our website, facebook site, youtube channel, twitter account, instagram, tumblr, pinterest, plug.dj server. We also take care of articles on the Czech mutation of the. You could also see us in the Czech TV, Czech radio Regina and M-Radio broadcasts.
Present day administrators of the fanclub
Petr Brdičko, Dominik Frýdl, Martin Tůma, Martin Kantor, Kateřina Vaculová, Monika Koutná, Ondřej Drašar, Daniel Hloušek, Marie Otová, Emma Chalupová, Michaela Perglerová, Petr Dedek, Ondřej Hoša, Markéta Šádková, Marie Dědková, Tereza Vlková