Lindsey Stirling is an American violinist, composer, dancer and singer. She was born 21st October 1986 in Santa Ana, California, to Stephen and Diane Stirling. She has 2 own sisters and 2 adoptive siblings (brother and sister). She grew up in Gilbert, Arizona, then she lived in Provo, Utah, now she lives in Los Angeles, California.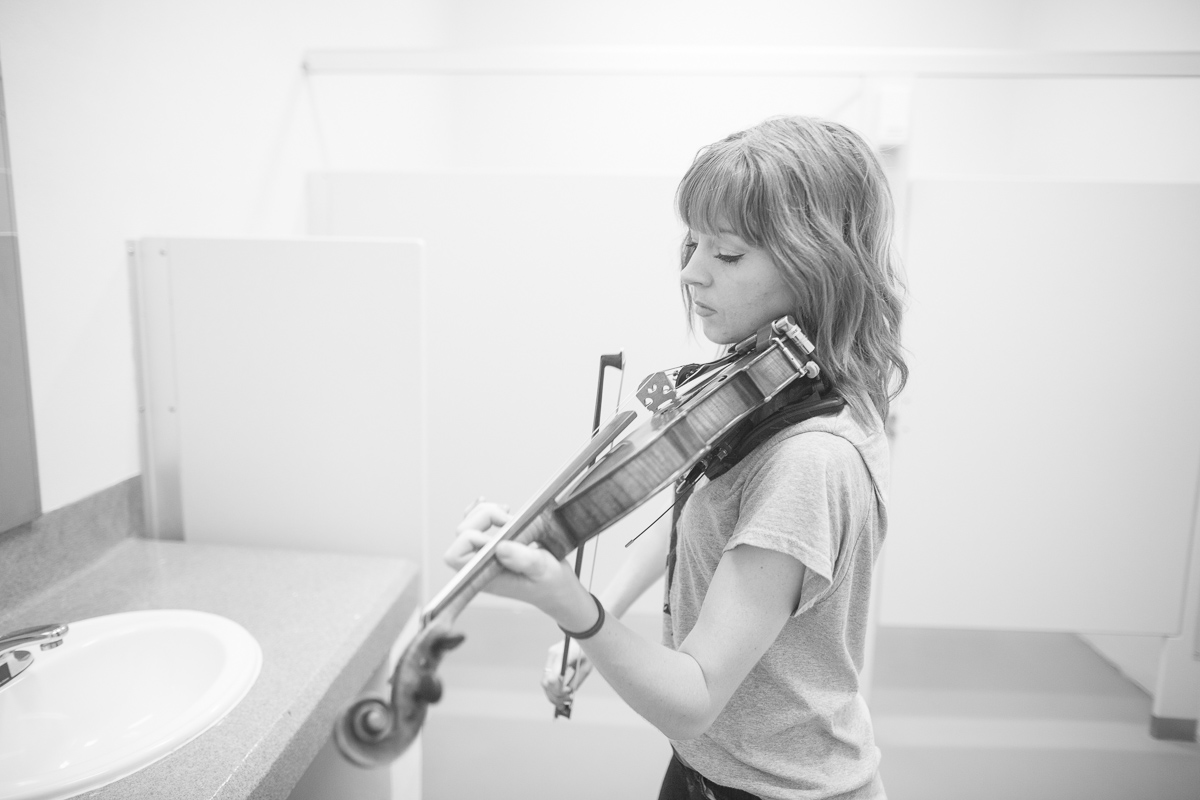 Lindsey wanted to play the violin and to dance since her childhood. Difficult financial situation allowed her to pick just one of those interests. Lindsey chose violin and her first lessons were 15 minutes long once every two weeks. In the adolescence she tried to play the recorder but it didn't last for a long time. She was also cross-country runner and football (soccer) player.
In 2005 she participated in Arizona Junior Miss. There she got the ovation thanks to her unique style of playing the violin and won whole competition which qualified her to America Junior Miss. There she received the Spirit Award (something like fair play award in sport terminology, chosen by other contestants).
Lindsey started to perform on small events, festivals and other happenings. She was also part of the Stomp on Melvin music group and country band - Charley Jenkins. In 2010 she joined the America´s Got Talent competition. First round was amazing, in the second round judges told her that she is not good enough to play violin and dance at the same time. Her play was compared to rat´s screeching. Lindsey did not give up and thanks to the cinematographer Devin Graham she started to make music videos for her LindseyStomp YouTube channel.
After short period of time Lindsey became the worldwide sensation (especially because of the combination of playing violin, dancing and modern music). At first, she released short album (with 3 songs – Song of the Cages Bird, Spontaneous Me and Transcendence). All these named songs she released as well on her first studio album named simply Lindsey Stirling. Album was a huge success and Lindsey then went on her first US tour.
Other achievements came after short time. A lot of awards (Billboard Award, Streamy Award, ECHO Award), sold out venues on her tours in every corner of the world, another 3 successful albums (Shatter Me, Brave Enough and Warmer in the Winter) or millions of subscribers of her YouTube channel. This is Lindsey Stirling. Lindsey Stirling who successfully combinates dancing with violin play. Lindsey Stirling who steals hearts of many fans thanks to her kind personality.